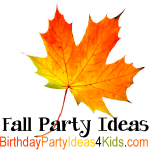 Party Themes
Birthday Themes
Party Games
Invitations
---
Hat Party Craft Ideas
Decorating hats can be a great birthday party craft for all ages of children. Embellish the hats to match your birthday party theme. A fun craft that can also be used as a party favor for birthday guests.

Baseball style hats can be a fun and easy craft for birthday parties. Embellish the hats with flowers, ribbon, boas, pompoms ... anything you can find that matches your party theme.

We found these baseball style hats at the local craft store for only $1.00 each.

See our big list of birthday party themes for boys and girls.






Embellish hats with pretty artificial flowers. Take the flowers off of the stems and hot glue on to the brim of the hat.



Fun craft idea for a Garden,

Fairy,


Bug and Flower,


Hello Kitty,


Ladybug,

party - just change the color of the flowers to match the party theme!


Embellish the brim of the hat with colorful pompom balls.

Fun craft idea for
Polka Dot,


Art,


Cupcake,


Beach, and many more party themes.
Embellish the brim of the hat with pink (or any color) boa feathers.

Fun idea for a
pink,


pink flamingo,


pink poodle in Paris,


Paris,


Tinkerbell,


Ballerina, etc. party.
Glue felt ears on the hat for a fun themed craft idea for Mickey Mouse, Puppy, Kitten, Zoo, Farm or Noah's Ark party.

You can also embellish the hats with plastic jewels, foam shapes, beads, yarn, ribbon or stickers.
---
---
We've listed our favorite kids birthday party ideas, tips, cool party themes,
bday party celebration ideas and advice for kids birthday parties sent in by parents with years of experience - we refer to them as the experts!
Fun birthday party, party planning and ideas that are affordable and really work for boys and girls, kids, tweens and teenage parties. Kids games, Real simple and cheap birthday party ideas for kids for home parties.


©

Kelula 2007 - 2017