FREE Printable for Pokemon Go Invitations
Print out these printables to make a free Pokemon Go Pokeball invitation! The center red ball comes out and the party information is on the back of the red ball. Easy, cheap and lots of fun!
For complete directions see the
Pokeball Invitation
page. More fun Pokemon Go Party Ideas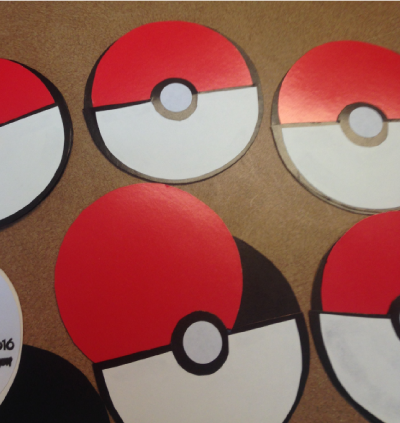 Print out these shapes, cut and trace onto red, black and white cardstock paper.

How to make Pokeballs for a Pokemon Go party.