Home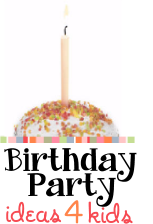 Rock Star Party Ideas
Rock Star Party Invitation Ideas
Design the birthday invitation to look like the Billboards Top Ten.

Design the invitation to look like a backstage VIP pass. Print out and laminate (or place into clear plastic pockets) and attach to lanyards. Ask guests on the invitation to wear them to the party.

Design the invitations to look like concert tickets.

Guitar stickers on black or dark purple note cards - write party information inside.

Write party information on the side of a plastic microphone or small guitar with black permanent marker.
Rock Star Birthday Decoration Ideas
Leading up the walk to the party tape down large stars (make from gold or silver poster board or print out on the computer) to the driveway and walkways. And/or lay down a red carpet (can be made from carpet or from red pieces of poster board or red fabric) for guests to walk on. Hang strings of lights in the trees if the party will be in the evening. Make a large sign for the front door that says " Rock Concert Tonight! Starring _______ (birthday child's name)".
Decorate the party table with a black table cloth and purple feather boas or glitter. Silver candelabras (they don't have to match) and candlesticks of different sizes and shapes are a fun addition to the party table. Purple or red plates, cups, napkins and flatware work well with the Rock Star theme. Silver platters and bowls can be used to hold snack foods. Hang strings of white, red or purple lights around the party room. If you are having a dance floor area drape yards of red tulle down one wall behind the stage area to look like a velvet curtain. Set up a disco ball, strobe lights and/or a fog machine to set the stage of a rock concert.
Hang blow up guitars (these can be used as party favors after the party), gold and silver stars and feather boas around the party room. Set up a stage on one side of the party area and leave lots of room for dancing on a dance floor.
Rock Star Party Activities for Kids
Dressing Room
Set up a table with a large sign in a star shape that reads "Dressing Room". On the table have lots of different dress up items for the kids to turn themselves into Rock Stars. Some ideas are: Glitter hairspray, colored hairspray, face painting, sunglasses, feather boas, beads, large rings, glitter makeup, black eye liner (one per guest), hats, wigs, temporary tattoos and glow in the dark bracelets and necklaces. It's also fun to set out combs and hair gel and let the kids make mohawks and crazy hairstyles.
Rock Star Stage
Clear the party room and set up a Rock Star stage and plenty of room for the kids to dance. Bring out the karaoke machine and let them take turns being the lead singer, band and audience.

Photo Op
Hang a black sheet from the wall in one corner of the room and let the kids take pictures in their crazy costumes and accessories.
Rock Star Party Games
Dance Contest
Have a dance off or dance contest for the audience while several of the kids take turns being the Rock Star and band.
Rock Star Party Food Ideas
Chocolate Fountain with strawberries, pretzels, marshmallows, etc.
Cider or Soda in plastic champagne glasses
Cut star shapes out of slices of mozzarella cheese and place on pizzas
Cut star shapes out of cookies, Rice Krispie Treats, brownies, sandwiches or fruit
Serve fruit cubes in champagne glasses
Ice Cream Microphones - place ice cream in cones and roll in chocolate sprinkles
Rock Star Party Favor Ideas
Inflatable guitars
Glitter makeup
Bright nail polish
Sunglasses
Feather Boas
Plastic Microphones
Pop Rocks
Rock Candy
Guitar picks necklaces
Silly Bands
Rock Star Energy Drink
Chunky Chains
Glow in the Dark bracelets or necklaces
Rock Star Party Goody / Loot Bag Ideas
Rock Star themed bandanas (wrap the birthday favors inside and tie)
Large goblets
Black bags with purple or hot pink tissue paper
---
Great ideas for a party including kids birthday games for boys and girls, decorations, invitations, birthday themes, themed party favors, sleepover ideas for boys and girls, fun ideas for birthday party planning, bday party themed activities ,scavenger hunts and real simple and cheap
birthday party ideas for kids! Let us help you plan your next birthday party at home!
Good birthday party ideas for kids, tweens and teens ages 1, 2, 3, 4, 5, 6, 7, 8, 9, 10, 11, 12, 13, 14, 15, 16, 17 and 18 years old
.

© Kelula 2007 - 2015