Home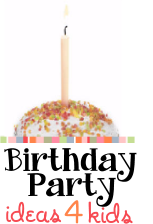 New Years Eve Scavenger Hunt List
Happy Birthday World!

Use this free scavenger hunt list for your New Years Eve Scavenger Hunt - 20 fun items to find!

The New Year's Eve Scavenger Hunt List is free to print out.

Enjoy!
Basic rules for the New Years Eve Scavenger Hunt:
Divide guests into teams. Teams take different areas of the neighborhood - if you have 2 teams have one team take the odd number houses and the other team take the even number houses. Always have at least one adult with the teams at all times. Once the items are collected the first team back to the house within a certain time limit wins. Those who get back late are given a penalty - 1 item for every 5 minutes they are late.
New Year's Eve Scavenger Hunt List:
Free for non-commercial use - if posting on the web please give a link back to www.birthdaypartyideas4kids.com

1. Baby item (any item associated with a baby)
2. Clock
3. Party Hat
4. Party Blower
5. Confetti
6. Something that says "New York"
7. Black Eyed Peas
8. Ball
9. Coupon that expires in 2010
10. Calendar page
11. Champagne glass (plastic)
12 Toast
13. Popper
14. 20 pennies and 1 dime ( 20 / 10)
15. Anything New
16. Birthday Candle
17. Streamers
18. Horn
19. Sand timer
20. Stopwatch
Find more Scavenger Hunts including 8 Mall Scavenger Hunts
Party games for ages 7, 8 and 9

Party Games for 5 and 6 year olds

Birthday games for ages 10, 11, 12

---
Great
ideas for a party including kids birthday games for boys and girls, birthday themes, , fun ideas for birthday party planning,
scavenger hunts, decorations, invitations, themed party favors, sleepover ideas for boys and girls, bday party themed activities , and real simple and cheap birthday party ideas for kids! Let us help you plan your next birthday party at home!
Good birthday party ideas for kids, tweens and teens ages 1, 2, 3, 4, 5, 6, 7, 8, 9, 10, 11, 12, 13, 14, 15, 16, 17 and 18 years old.

© Kelula 2007 - 2015