Kids Birthday Party Games

A collection of our all time favorite kids birthday games to play at a birthday party!

Every one has been tested by boys and girls of all ages and are approved by kids and Moms as being fun to play at parties.

These are the best of the best birthday and group games hat kids love and have stood the test of time.

Find ideas below in the individual categories - grouped by ages, boys, girls, holiday and more.
Games To Play At A Birthday Party

There are pages of easy birthday games for boys, girls, swimming pool, carnival, scavenger hunts, sidewalk chalk, water balloon, bubbles, group and sleepover. There is also a page filled with ideas for a 1 year old birthday party - full of unique ideas for activities, time capsules, how to include family and friends and more.

Copy down a few or print the whole list to have on hand for your birthday. Be flexible in scheduling during the birthday - sometimes kids will quickly go through a game and other times they will stick on a favorite for the rest of the play time.

Tip: Choose at least 2 more game ideas then you think you will need - just in case you need to fill time. It's always better to be prepared when a group of boys and girls are waiting to be entertained. Several of the games listed use no props so they are easy to add if you need to fill time.

Kids Birthday Party Games By Age
1st Birthday
1st Birthday Games for 1 year olds
For one year olds that friends, siblings, parents and guests can also enjoy. Make the first birthday special with these fun ideas. Great for boys and girls on thier 1st birthday.
2, 3 and 4 years old
2, 3 and 4 Year Old Kids Games
Great for two, three and four year olds parties. Small or large groups will be entertained with these age appropriate games. All are sure to keep kids (and guests) busy and having fun the whole time!
5 and 6 years old
Games for 5 and 6 Year Olds
Fun ideas that let five and six year olds socialize and have fun. Some tried and true classics along with new and modern ideas. Mix and match to coordinate with your theme and plans.
7, 8 and 9 year olds
party games for 7, 8 and 9 Years Old
The best that allow for a little more competition while still being fun for everyone.


Preteen - 10, 11 and 12
Tweens - 10, 11 and 12 Years Old
Great ideas for the preteen and in between ages of ten, eleven and twelve. More grown up games for preteen parties.
Teenage - 13, 14, 15, 16, 17 and 18
Teen Party Games
Fun ideas and activities for teenagers. Grown up teen ideas that will keep everyone involved and having fun during the party.
Boys and Girls Party Games
Boys Games and Activities
Boys Party Games
Great ideas to keep boys busy and having fun during the whole party. Puzzle games and racing games and great ideas to keep boys active and having a great time!


Games for Girls
Girls Party Games
Fun ideas to keep girls having fun during the birthday.



Minute To Win It
Minute to Win It
Perfect for large or small groups and parties. All use common household items and are easy to set up and play. Play as teams or individually by having players complete the mini games in 1 minute or less.

Great for all ages! Substitute some of the items used with items from your theme to tie it into the birthday. Kids of all ages have fun with these Minute to Win It style games and make them a top pick for games to play at a birthday party.
Summer and Outside Games for Kids
Balloons
Balloon Games
20 Fun ideas that kids love to play at birthday parties using balloons!


Bubbles
Bubble Games
Over 30 ways to play with bubbles - great for parties or anytime you need some activities for one or more children. Print out the list and keep it handy on a hot summer day!


Pool Noodles
Pool Noodle Games - no pool required to play these fun and unique party kids games! Creative ideas that keep the party going and can be used as a favor to send home with guests afterward!


Classic Games
Classic Kids Games
Dodge Ball, Capture the Flag, Foursquare, Musical Chairs, Jump rope rhymes and Jacks. Plus many more! Brush up on the rules and instructions for these tried and true kids favorites.


Swimming Pool Games
Pool Party Games
Fun swimming pool games for kids, tweens and teens. Keep everyone busy and having fun with these unique ideas for the swimming pool. Print out the whole list of our favorite pool party games to have on hand all Spring and Summer for parties and group events.


Scavenger Hunts with free lists
Scavenger Hunts
Lots of fun scavenger hunts with free lists to print out!
2 Neighborhood scavenger hunt lists
Nature Scavenger Hunt
Animal Shelter Helper Scavenger Hunt
Holiday Scavenger Hunts
for Valentine's, St. Patrick's Day, Spring, Thanksgiving, Christmas and New Years.

Each have free lists to print out and use. Great idea for large groups or parties. Budget friendly with free lists to print out and free items to collect from around the neighborhood. Also can be made into a photo scavenger hunt so that boys and girls collect photos of the items on the list instead of actual items. Start the game in groups and then have everyone meet up in an hour at a specific location in the mall to choose the winners!


Treasure Hunts
Treasure Hunts - Fun treasure hunts to set up for birthday parties. Instructions, directions and set up for
several different treasure hunts. Kids love a treasure hunt and it always makes for a fun and happy birthday! Let them keep the treasure they find as favors.


Mall Scavenger Hunts
Mall Scavenger Hunts - are a perfect idea for a birthday. There are 8 different Mall scavenger hunts to choose from - and almost all require no money. Free lists are provided! A favorite game for older kids, tweens and teenagers. Collect items or photos of items from the mall and then meet up in the food court or a restaurant and tally points while the kids enjoy dinner or a dessert.


Sidewalk Chalk
Sidewalk Chalk Games
30 great and unique ideas for playing with sidewalk chalk. Set up sidewalk chalk and give the children a few suggestions on what to draw with these fun ideas. Print out the whole list and keep for the summer when the kids are bored or need a little encouragement on what to draw.


Water Balloons
Water Balloon Games
Over 50 great ideas to do with water balloons! Keep the kids cool with some outside fun!


Food Games
10 Funny Games to Play with Food
Food Games


Sleepovers
Sleepover games
and activities, crafts and more for slumber parties. Fun and creative ways to have fun and a sleepover. Keep the kids busy all night with these fun games and activities for kids of all ages. Also includes a section on crafts and truth or dare questions and dares.
Truth or Dare
Truth or Dare questions
that are G rated and free to print out. Perfect for birthday parties for all ages. Print out the free truths and dares on a piece of paper for kids, tweens and teenagers. Clean and rated G
.





Would You Rather
Fun party game for kids, tweens and teens! Over 200 fun questions! Easy and fun! Print out the unique questions and have fun while guests answer between two choices.
Would You Rather Game
Icebreakers
Icebreakers
- fun ways to get the party started. Use an icebreaker game while guests are arriving. This gives the kids something to do and lets them interact and feel comfortable with each other before the party starts.
Carnival Style
Fun for Carnival themed birthday parties. Our favorite's that have been tested at carnivals and children's festivals and proven to be the ones that boys and girls like the best.
Christmas Scavenger Hunt List
Christmas / Holiday Minute to Win It
Christmas
White Elephant
Spring Birthday Ideas


Fun Fall Theme Birthday Games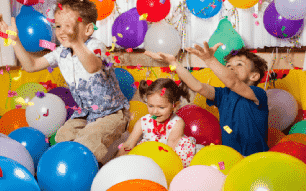 Fun birthday games to play at a birthday for boys and girls and kids for the 1st, 2nd, 3rd, 4th, 5th 6th, 7th, 8th, 9th, 10th, 11th, 12th birthday and beyond!